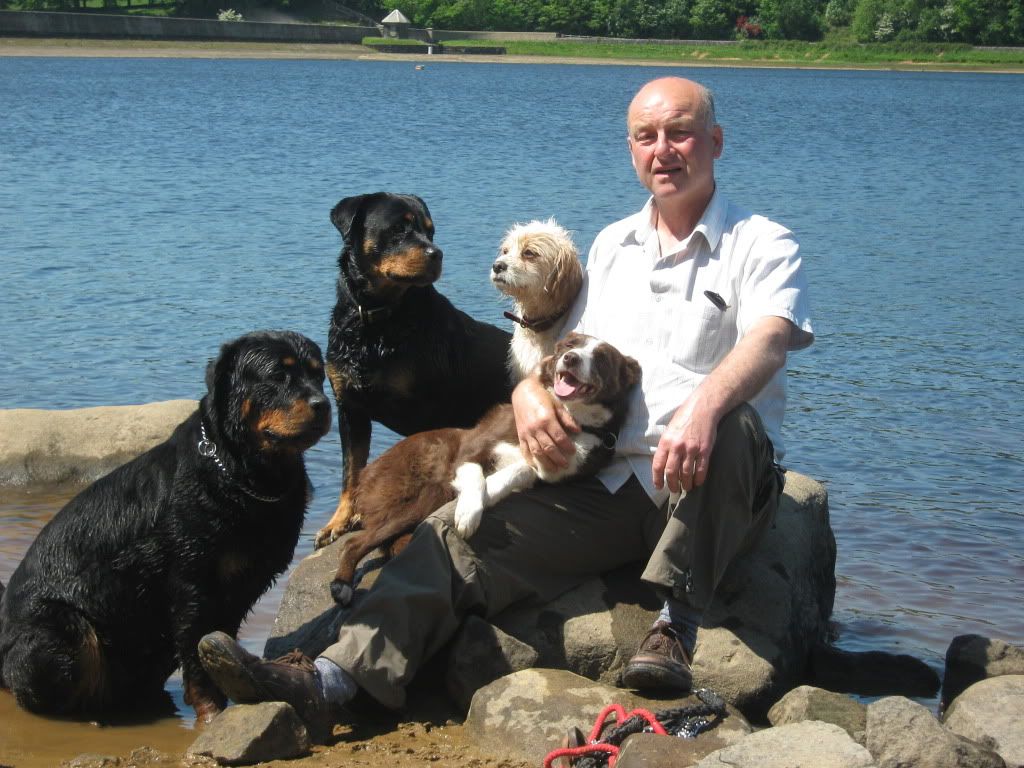 The dogs I use in my one to one session and demonstrations are dogs who have one of the most ferocious reputations but are so gentle even the most nervous client remarks on their kindness with their mixed up pooches.
RUBY: In charge of dog to dog friendship making and being my number one Rottweiler Ambassador.She now does her trademark "Demo" at many of my talks ,she is on hand to show the finished product of my training and handling methods and makes people change their mind about the"Rottweiller". she is completely trustworthy in a puppy class teaching manners to all.She is a massive part of "Dalesman Dog School" a fifty/fifty partner who will work nothing more than affection and displaying the true "Rotti" temperament of "Family Guardian".
KI: Anything to do with sheep herding and showing how even a killer can change.now completely trustworthy around livestock and completely dog friendly
ELLIE: In charge of all Rottweilers and small dog counsellor the absolute perfect family small dog.
LILY: Heavyweight who thinks she is a chihuahua in charge of security and back up to Ruby. Speciality includes playing dead followed by tummy tickles. She loves everyone including children.
She is Not a guard dog but is a "Family Guardian" and has taken on the role of "Nanny" to my daughters toddler.